The FSB met on 9 September and agreed the next phase of development of Fire Standards.
A further six Fire Standards are currently in development; envisaged by the Fire Standards Board to be delivered by the end of next year (2023).
These Fire Standards, along with their proposed publication dates, are as follows:
Leadership and People Fire Standards – December 22
Fire Control – March 23
Communications, Engagement and Consultation – March 23
Commercial and Procurement – September 23
Finance and Assurance – September 23
Asset Management – September 23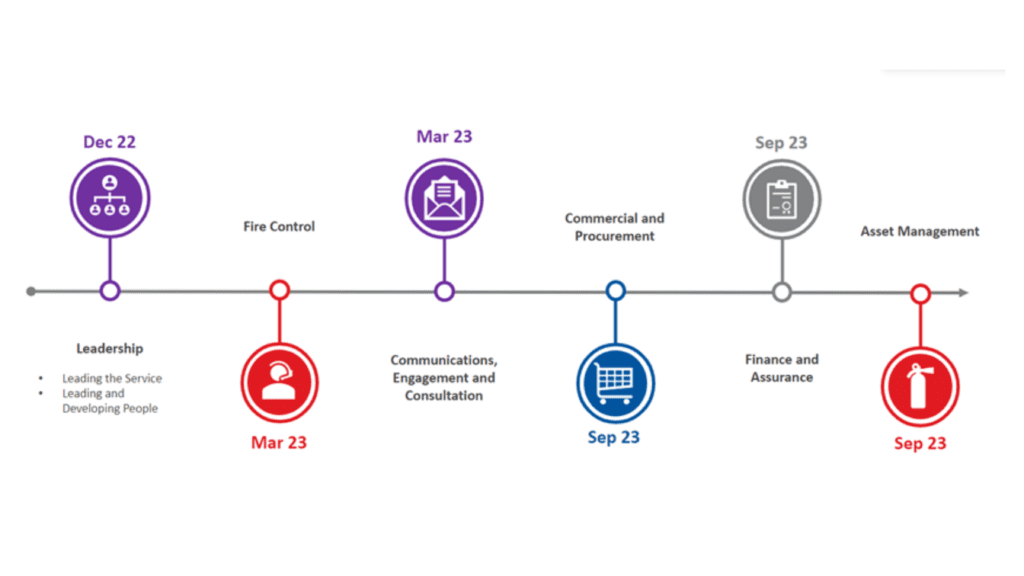 The consultation on the Leadership and People Fire Standards closed in September with a good level of response from across the country. The responses are being considered currently to help finalise the standards and present them to the Board in December 2022. Development work for the Fire Control and Communications and Engagement Fire Standards is well under way, with peer reviews taking place during October.
The Board are also taking to the road again with two engagement events planned in October (Manchester) and November (Salisbury). The intention is to engage with our Fire Standards contacts in services to discuss the impact the published Fire Standards have had to date.
Tuesday 25 October (Manchester)
Friday 25 November (Salisbury)
If you are from a service and are interested in attending one of the events, please contact the team at [email protected]/ [email protected]